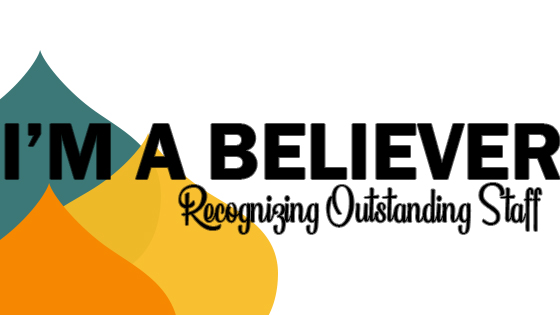 At Central Aroostook Association we feel that it is important to recognize staff who embrace the BELIEVE core values and apply them to their work every day. We are pleased to recognize staff members who embody what BELIEVE is about. These individuals give 100% to their job, serve as positive role models for their peers, and enhance the lives of the individuals they work with.
John Nelson-Miles Adult Services
In the short time John has worked for Central Aroostook Association he has exhibited many of the BELIEVE values in his daily work. He is consistent in treating everyone equally and with the utmost dignity and respect. He has an innate ability to engage and energize the individuals we serve by bringing new ideas and activities to help them learn skills. John is always positive and encouraging to his peers and genuinely listens to the ideas and concerns of everyone while trying to help them overcome those concerns or bring their ideas to fruition.