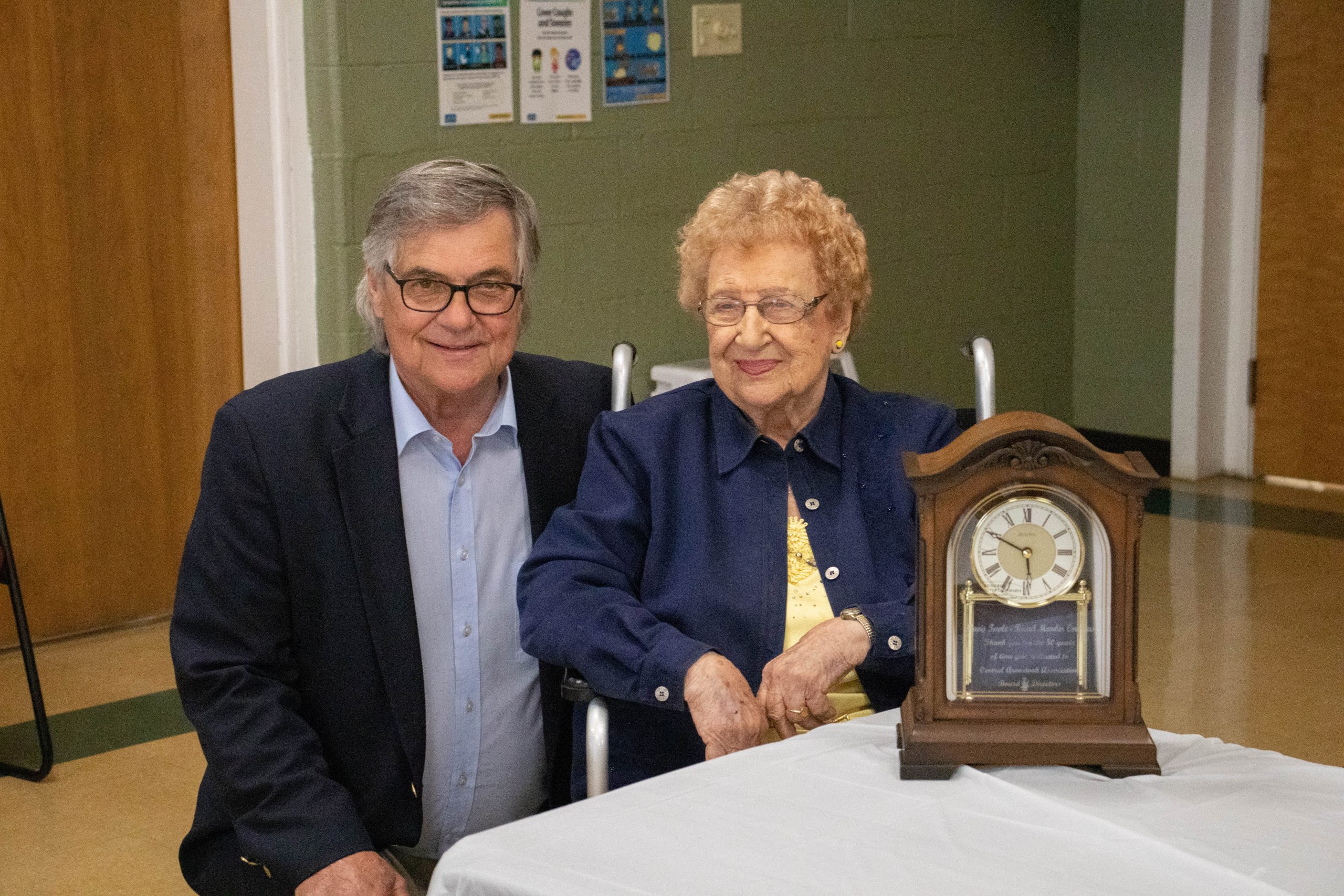 "Desire is the key to motivation, but it's determination and commitment to an unrelenting pursuit of your goal – a commitment to excellence – that will enable you to attain the success you seek." – Mario Andretti
Mavis Towle and Judy Robertson have contributed nearly 100 years combined to the Central Aroostook Association Board of Directors. They were mothers who were determined to ensure that their children who had intellectual and developmental disabilities would be able to receive the support that they needed within their own communities. They have seen the Association undergo significant change in the last 50 years. From relying on community support to fund the programs, to the groundbreaking of OTC, the growth from one program to 8, and relying on the generosity of volunteers to employing nearly 150 people in Aroostook County.
In 2018 the Board of Directors voted to add the role of Board Member Emeritus as an option for Board Members who contributed 20 years of service. Emeritus Members still receive the Board Packet each month and have the option to attend meetings if they wish, but they are not held to the attendance requirements of regular membership and are not considered part of the quorum. Board Members Emeritus have a wealth of knowledge and history that can be of great assistance to the Board, this position allows the Board to continue to utilize this knowledge and history.
In 2018 Mavis Towle became the first Board Member Emeritus after contributing 50 years to the Board of Directors. Judy Robertson has chosen to take on this new role after 46 years as an active Board Member. At the June 17th Board meeting Mavis and Judy were recognized for their Emeritus role by the Board of Directors. Mavis was in attendance for the meeting and was presented with an engraved mantle clock as a gift as a token of appreciation for the amount of time she dedicated to the Board. Steve was able to meet with Judy the following week to present her with the same gift.