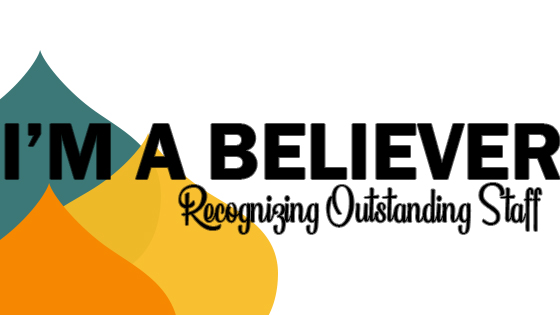 At Central Aroostook Association we feel that it is important to recognize staff who embrace the BELIEVE core values and apply them to their work every day. We are pleased to recognize staff members who embody what BELIEVE is about. These individuals give 100% to their job, serve as positive role models for their peers, and enhance the lives of the individuals they work with.
Carrie Anderson – Children's Case Management
Carrie is very honest with the individual's she supports and transparent with those individuals, their families, and the other staff on the team.  She holds everyone accountable for their role in the service plan. She is a great listener who takes and gives out constructive criticisms and also takes responsibilities for her actions. She is ultra committed to the individual's supported and does whatever it takes to get them anything they need to be successful members of the school and/or communities they live in. Carrie works tirelessly to advocate for the best interest of the clients she works with, even if it means that she is butting heads with members in other programs.