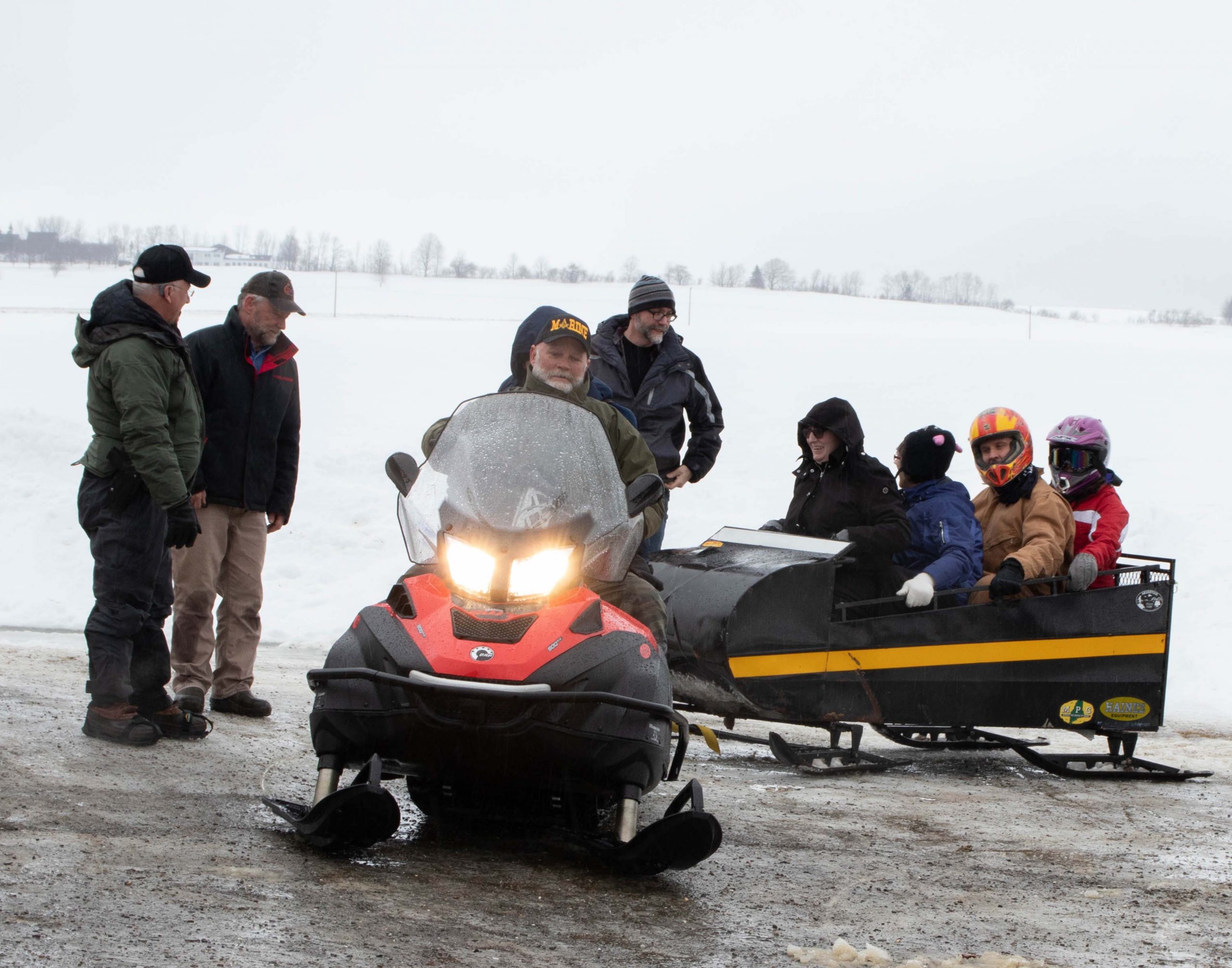 When individuals who have intellectual and developmental disabilities are respected, their quality of life improves. Our
programs provide them with the support that they need to be independent and productive members of their community but it takes support from the community to provide the connections that they need to feel included. We are fortunate that there are many groups of people in the Central Aroostook area that have been supportive of the Association and our mission over the last 60 years. This week the Presque Isle Snowmobile Club, Aroostook Shrine Club, and local Law Enforcement Officers came together for the Annual Snowmobile Day for Central Aroostook Association. Students from the Opportunity Training Center and adults from our day program were treated to snowmobile rides and lunch at the Shrine Club. Organizers and the individuals from our programs shared lots of conversation and laughter. What we heard repeatedly was how much they look forward to hosting this event every year because they enjoy the time that they spend with the individuals in our programs. It's days like this that make us hopeful that there will be a time when interactions like this are the norm, when interactions are not out of obligation but desired by others in the community.

A HUGE THANK YOU to the groups, individuals, and local businesses who contributed to making this day a success. The Maine Game Wardens Lt. Tom ward, Sgt Mike Joy, Megan Orchard, Ed Christie, and Alan Dudley; Aroostook County Sheriff's Department; Scott Thompson and Alan Cleaves, Aroostook State Park; Aroostook Shrine Club, Sponsor; Presque Isle Snowmobile club, Sponsor; Graves Shop and Save; Star City IGA; Wal-Mart; Bradley's; Governors; and Pepsi of PI.