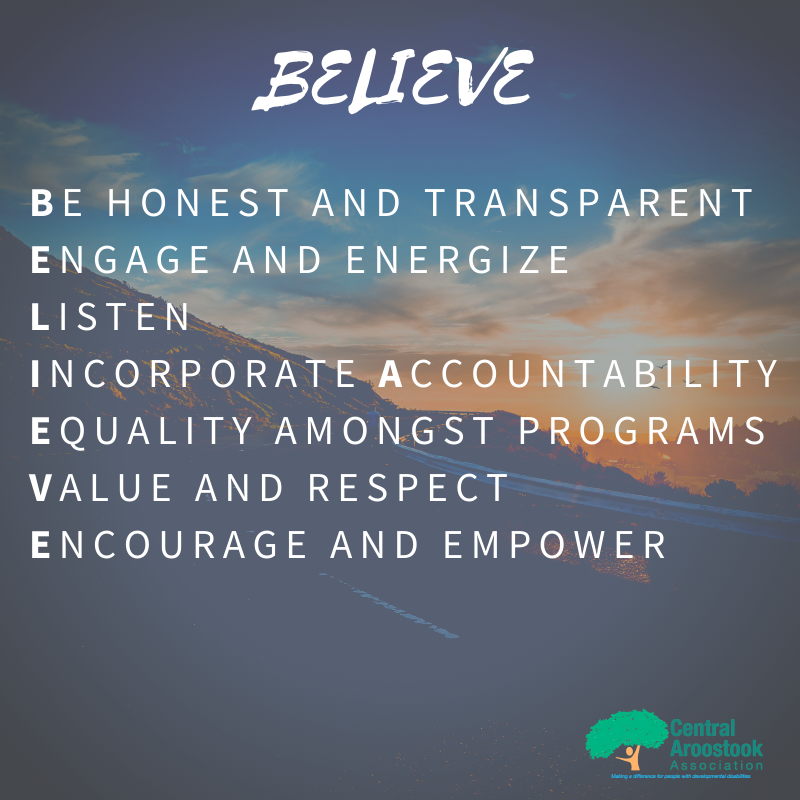 When thinking about the future of the organization, the leadership team wanted to ensure that the legacy of the founding parents continues well beyond the people who are here today.
They developed BELIEVE, a core set of values that our organization stands for. These values honor the wishes of the founding parents to provide the best opportunities for their sons and daughters, something that we continue to strive for with our mission.
A committee of staff members from our programs was developed to assist with keeping these values at the forefront of our operations. During our recent town hall meeting the committee did a presentation that introduced what these values look like in practice and why it is so important for us to hold these values within us.
You'll hear us use the word BELIEVE a lot. It's who we are, and the strong foundation that we were built on.